Financial Advice Online (NZ)
Streamlined financial advice
for New Zealanders.
Increase your cyber-security with an encrypted Client Portal to share your Financial Plan & Statement of Advice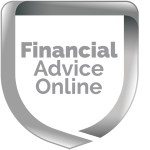 After 10 years of developing financial planning software, Plencore Wealth Ltd, the creators of Financial Mappers, introduces a unique streamlined product.
Includes KiwiSaver and New Zealand Superannuation

"Financial Advice Online is suitable for New Zealand companies who are Financial Advisers, Wealth Platforms, Digital Banks and those in the Financial Literacy space."
Glenis Phillips SF Fin,
Director Plencore Wealth Ltd, offers two products for New Zealand Financial Institutions, including this Product Financial Advice Online (adviceonline.co.nz).  Financial Advisers can also use Financial Mappers which has been customised for the New Zealand market.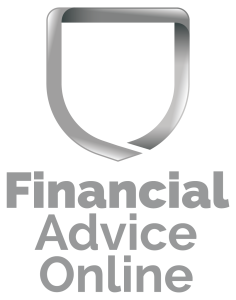 Financial Advice Online (this website) is designed for members of the Financial Services who want to provide affordable advice for all with our automated planning and report writing features.

Financial Mappers is financial planning software for Financial Advisers who are looking for an easier process to create a financial plan, write a Statement of Advice and share information within an encrypted portal. View website (in new window).
The Quality of Advice Review recommends changes to the legislation that would provide Australians with high quality, affordable and accessible advice.  Our cutting-edge technology allows organizations to deliver simple, good advice to large numbers of clients.
NZ Financial Advice Online
Financial Advice Online  has a very simple process by which a Financial Plan and Statement of Advice can be generated in a secured Client Portal.  No third-party apps are used so the adviser and client data can only be seen by the people for whom the advice was intended.
NB: Each platform is fully customisable.
1. Your Client elects to buy financial advice directly from your website.  They will choose the level of advice based on the options provided by the company .
2. A Fact Find is completed by the client.  The data provided is uploaded to a financial plan as the client completes the Fact Find.
3. The adviser will read the the client's listed financial goals.  This information allows  adviser to develop the financial plan, taking into consideration this information and the listed limitations of the advice purchased.  The adviser will write recommendations directly into the financial plan.  The software will spontaneously generate the Statement of Advice which can be customised by the Company.
4. When completed, the adviser will share a copy of the Financial Plan and the Statement of Advice.  Additional documents and videos can be shared with the client.  If the client has any questions they can ask these questions and receive relies within the secure client portal.
NZ Financial Advice Online
In Australia, an Adviser Ratings survey found:
4-in-5 40 year olds and early-50 year olds said they wanted financial advice but did not have the capacity to pay for it.  Retirees over age 75 said they had the same problem
Financial Advice Online enables the New Zealand adviser to service people wanting financial advice at a price they can afford, while the adviser grows their business.  The software has been customised for New Zealand, including KiwiSaver, New Zealand Superannuation and Tax Schedules
NZ Financial Advice Online
Glenis Phillips, the designer of Financial Advice Online for New Zealand will consult personally with those  interested in using the software for their practice.  
This software is for the exclusive use licensed Financial Advice Providers (FAP).
The intention is that Dealer Groups will organize one platform for all their Financial Advisers. The Dealer group will provide a list of advice formats that will include the time periods and limitation of each offering. Clients can elect which adviser they want to use and select the level of Financial Advice they want.